Deprecated
: Return type of DOMLettersIterator::current() should either be compatible with Iterator::current(): mixed, or the #[\ReturnTypeWillChange] attribute should be used to temporarily suppress the notice in
/var/www/html/en/resource/offerte/DOMLettersIterator.php
on line
96
Deprecated
: Return type of DOMLettersIterator::next() should either be compatible with Iterator::next(): void, or the #[\ReturnTypeWillChange] attribute should be used to temporarily suppress the notice in
/var/www/html/en/resource/offerte/DOMLettersIterator.php
on line
63
Deprecated
: Return type of DOMLettersIterator::key() should either be compatible with Iterator::key(): mixed, or the #[\ReturnTypeWillChange] attribute should be used to temporarily suppress the notice in
/var/www/html/en/resource/offerte/DOMLettersIterator.php
on line
58
Deprecated
: Return type of DOMLettersIterator::valid() should either be compatible with Iterator::valid(): bool, or the #[\ReturnTypeWillChange] attribute should be used to temporarily suppress the notice in
/var/www/html/en/resource/offerte/DOMLettersIterator.php
on line
102
Deprecated
: Return type of DOMLettersIterator::rewind() should either be compatible with Iterator::rewind(): void, or the #[\ReturnTypeWillChange] attribute should be used to temporarily suppress the notice in
/var/www/html/en/resource/offerte/DOMLettersIterator.php
on line
107
Deprecated
: Return type of DOMWordsIterator::current() should either be compatible with Iterator::current(): mixed, or the #[\ReturnTypeWillChange] attribute should be used to temporarily suppress the notice in
/var/www/html/en/resource/offerte/DOMWordsIterator.php
on line
98
Deprecated
: Return type of DOMWordsIterator::next() should either be compatible with Iterator::next(): void, or the #[\ReturnTypeWillChange] attribute should be used to temporarily suppress the notice in
/var/www/html/en/resource/offerte/DOMWordsIterator.php
on line
62
Deprecated
: Return type of DOMWordsIterator::key() should either be compatible with Iterator::key(): mixed, or the #[\ReturnTypeWillChange] attribute should be used to temporarily suppress the notice in
/var/www/html/en/resource/offerte/DOMWordsIterator.php
on line
57
Deprecated
: Return type of DOMWordsIterator::valid() should either be compatible with Iterator::valid(): bool, or the #[\ReturnTypeWillChange] attribute should be used to temporarily suppress the notice in
/var/www/html/en/resource/offerte/DOMWordsIterator.php
on line
104
Deprecated
: Return type of DOMWordsIterator::rewind() should either be compatible with Iterator::rewind(): void, or the #[\ReturnTypeWillChange] attribute should be used to temporarily suppress the notice in
/var/www/html/en/resource/offerte/DOMWordsIterator.php
on line
109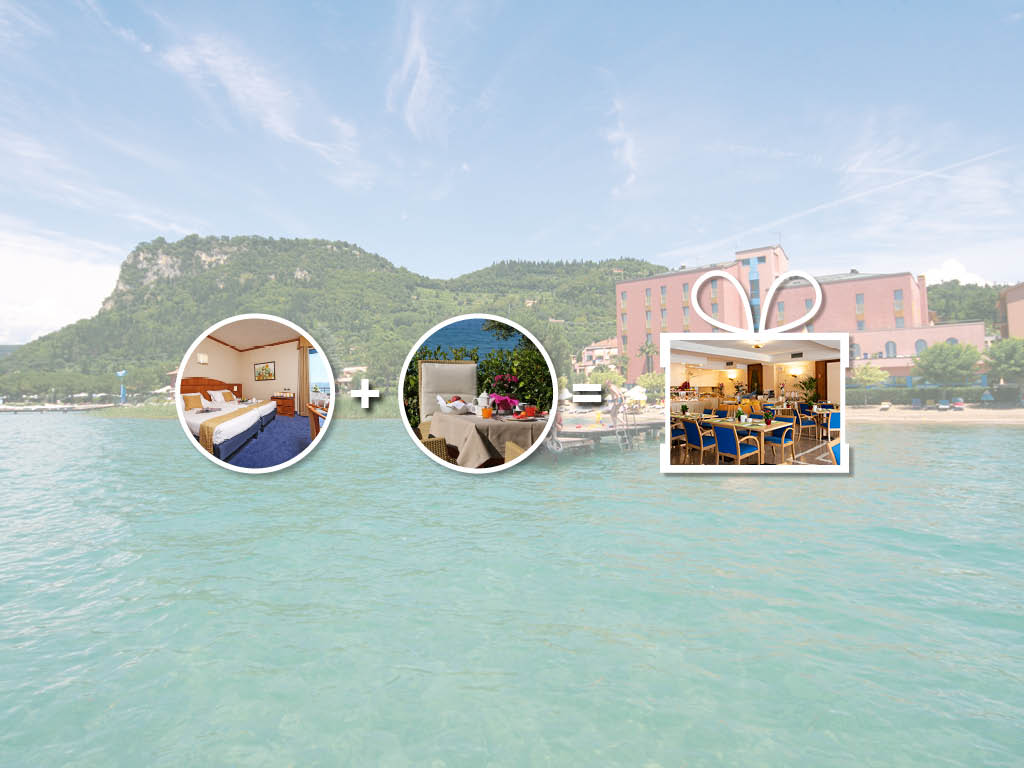 Gourmet Autumn
Enjoy the mild climate on Lake Garda! Book at least 3 nights and get half board (bed, breakfast and dinner) for the price of bed and breakfast.
In the evening you will experience the meaning of the word tastiness and get to know the best local produce.
(Offer valid from October 7th to 19th 2024 , when booking within March 31st, 2024). 
INFORMATION REQUEST
For more information, please fill out the form below.